If you're visiting Osaka, an easy and rewarding side adventure is a day trip to Kyoto from Osaka, the old capital of Japan. A day trip to Kyoto offers a stark contrast to the bustling urban vibes of Osaka, revealing an older, more traditional side of Japan. From world-class temples to ancient streets, here's how you can make the most of a day trip to this historic city.
Getting to Kyoto from Osaka:
By Train:
The most convenient way to travel between Osaka and Kyoto is by train. The Shinkansen (bullet train) connects Shin-Osaka Station to Kyoto Station in just 15 minutes, but it's pricier. A more economical choice is the JR Kyoto Line from Osaka Station, reaching Kyoto in around 30 minutes. If you have a JR Pass, this is the most efficient option. Lastly, the Hankyu Kyoto Line and Keihan Main Line are private railways, taking about 40-60 minutes, connecting Umeda or Yodoyabashi in Osaka to central Kyoto.
Discover difference between Osaka Station and Shin-Osaka Station
Journey Duration: Depending on your choice of train, the journey can take between 15 to 50 minutes.
Cost: Ranges from ¥400 to ¥3,280 (Shinkansen) one way.
One Day in Kyoto:
Kyoto boasts over 1,600 temples and shrines, so prioritizing is key. Here's a feasible itinerary for a fulfilling day:
Morning:
1. Fushimi Inari Shrine: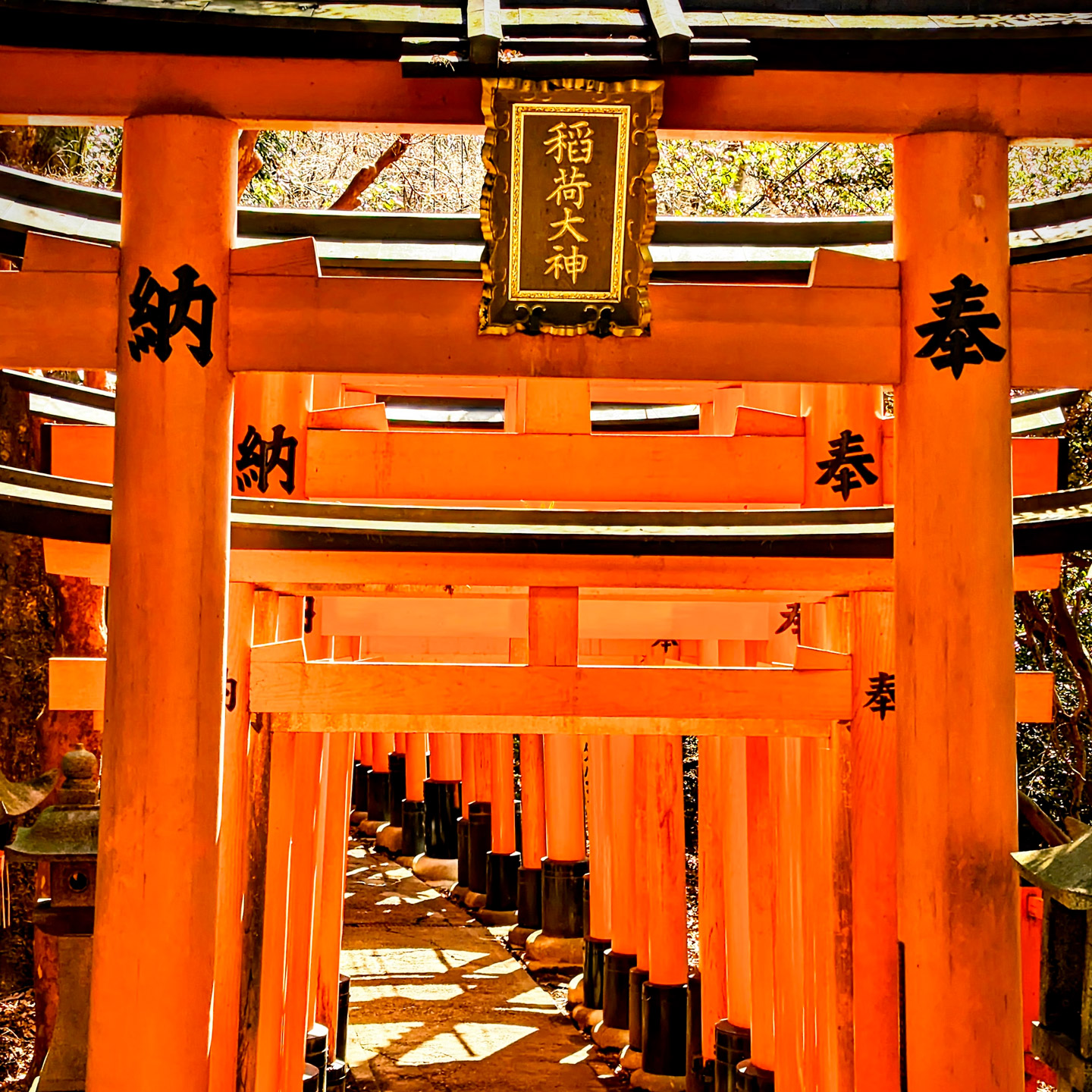 Start your day early at this iconic shrine, known for its thousands of orange torii gates. Arriving early lets you avoid the crowds and capture mesmerizing photos.
Summary based on multiple reviews from travelers who visited the Fushimi Inari Shrine:
Sacred and Magical Atmosphere

Huge mountain filled with mini temples exuding a spiritual atmosphere
Main temple (shrine) at the peak after a 45-minute climb
People who take care of the mini temples

Nature and Scenery

Beautiful gates and surrounding forest
Amazing panoramic views of Kyoto city from the mountain's slope
Iconic Torii gates that serve as magical pathway

Hiking

Lengthy and rewarding hike up the mountain
Requires fitness but described as an exquisite journey
Recommendation to bring comfortable shoes

Arrival Tips

Going early to avoid crowds, especially for photography
Train station located across the entrance
Signage available with QR codes for building information

Services and Amenities

Vending machines to purchase various drinks
Small shops to buy souvenirs
Bathrooms and elevator for strollers and wheelchairs

Timing

Open 24 hours and free entrance
Lantern lights turned on at sunset providing a special view
2. Kiyomizu-dera Temple: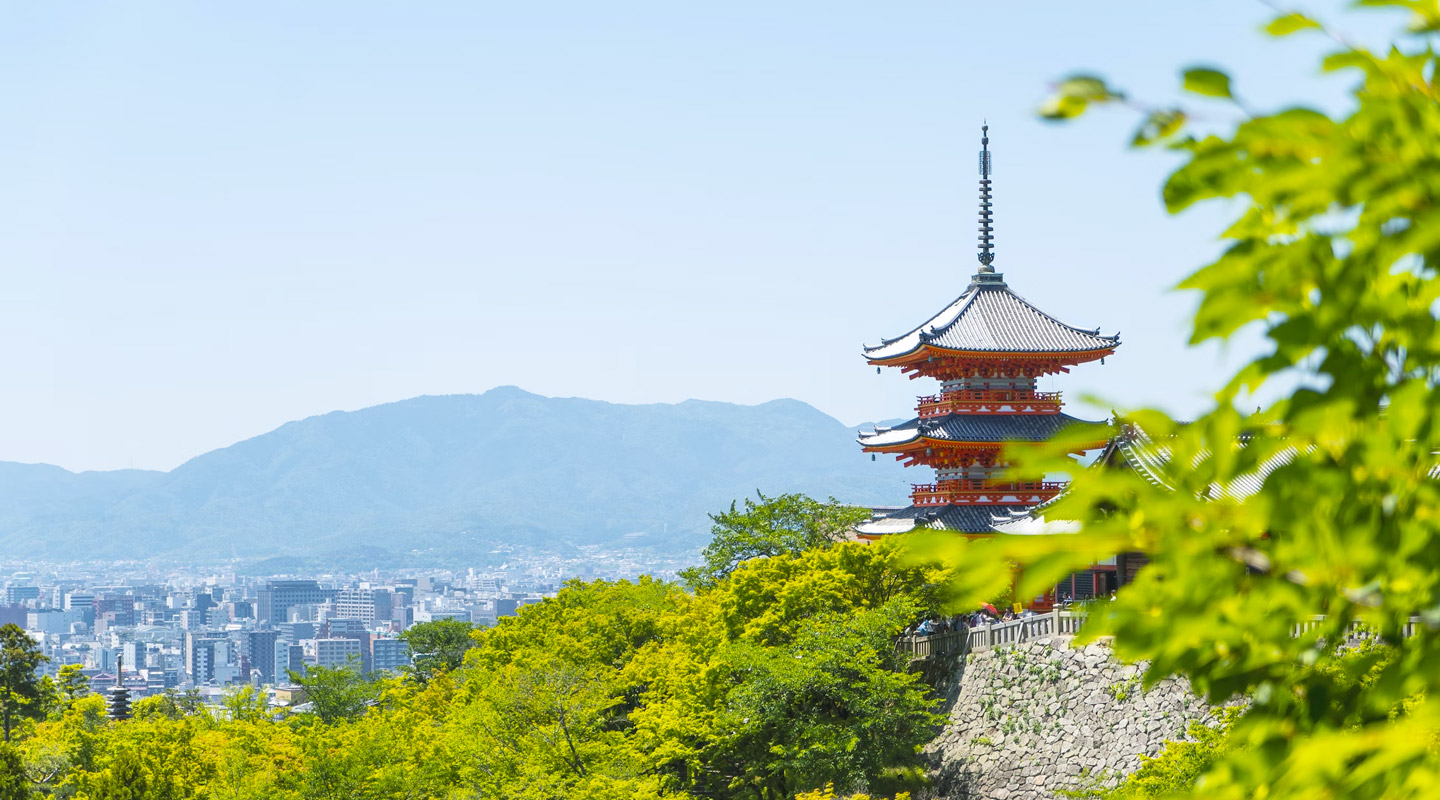 After Fushimi, head to this UNESCO World Heritage Site. The wooden terrace offers a panoramic view of Kyoto, especially beautiful during cherry blossom and autumn foliage seasons.
Summary based on multiple reviews from travelers who visited the Kiyomizu-dera Temple:
Scenic Beauty

Gorgeous views of the city
Built on a mountainside, surrounded by nature
Temple features such as the Pagoda and suspended wood

Spiritual Satisfaction

Ability to meditate and experience the aura of the place
Opportunity to cleanse oneself using the ritual water
Chance to buy a fortune or ring some bells

Cultural Experience

Unique shops and food around the nearby area
Sight of women dressed traditionally in kimonos
Traditional Goshuin (temple stamp books) can be stamped

Accessibility

Some trails are wheelchair accessible
Most paths involve some walking

Timing and Crowds

Can be extremely crowded, best time to visit is early in the morning or late in the day
Local festivals may cause increased crowd activity
Summer gets hot from the mornings

History/Heritage of the Place

Founded in the year 780
UNESCO world heritage site
Has been remarkably well-maintained

Photography Opportunities

Stunning photo opportunities due to its structure and panorama
Views from the top are notable for taking pictures
Photography around the temple site is advisable
Afternoon:
3. Nishiki Market: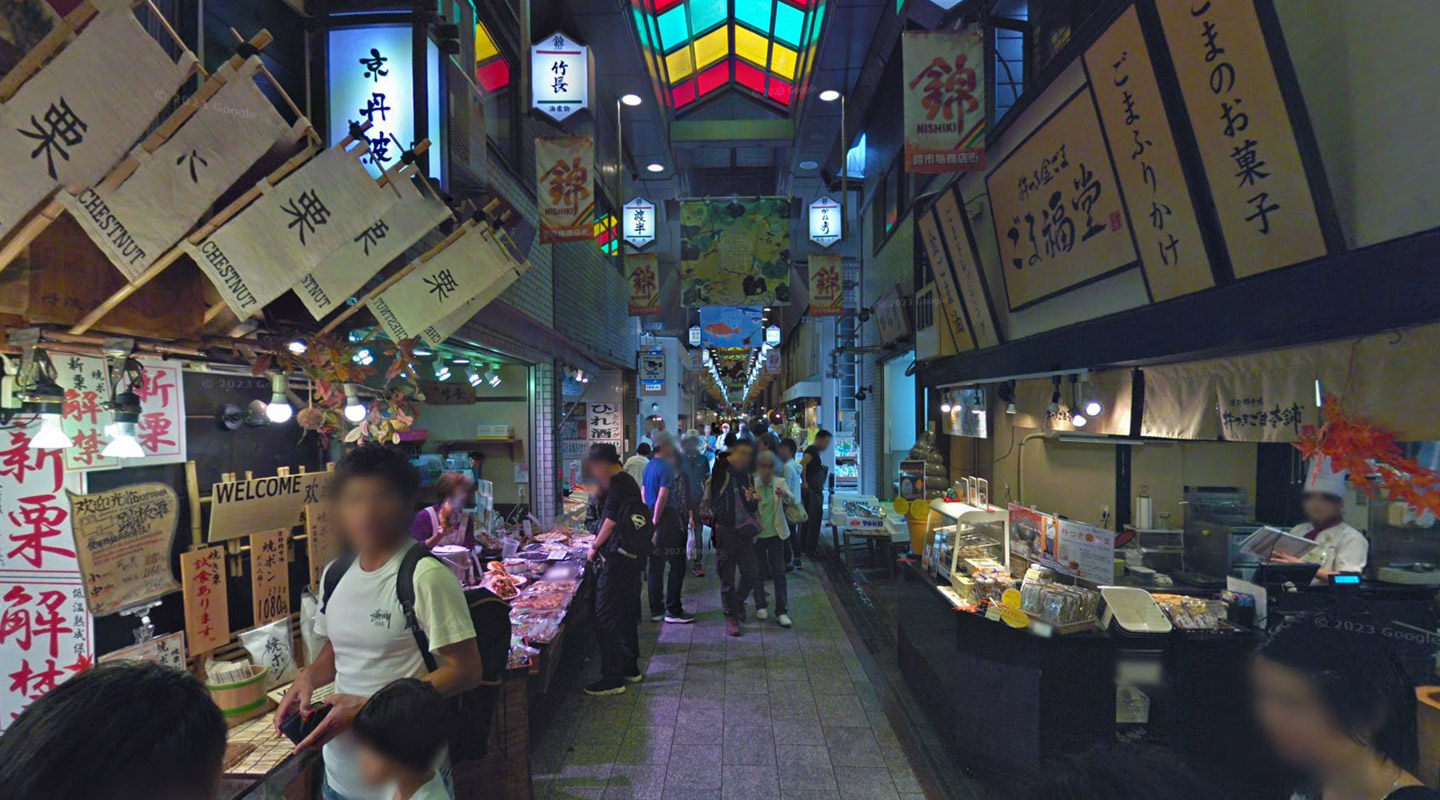 For lunch, this bustling market offers myriad local delicacies. Try local specialties like matcha sweets and pickled vegetables.
Summary based on multiple reviews from travelers who visited the Nishiki Market:
Variety of Food Offerings

There are many food stalls and restaurants offering a diverse range of food.
Specialties include fresh seafood, traditional Japanese treats, grilled squid on a stick, and beef skewers.
Several places offer food samples.
There are restrictions against walking while eating in some areas.

Shopping Opportunities

The market hosts many shops selling various products such as souvenirs, accessories, and local artisan products.
Some popular items to buy include Matcha, chopsticks, fresh flowers and local fruits.

Atmosphere and Experience

The market has a lively atmosphere and is frequented by both locals and tourists.
It offers a unique experience as it provides a glimpse of local life in Kyoto.
Visitors recommend spending at least 2-3 hours for the full experience.
The marketplace is always crowded, and walking through the narrow area between shops can be slow.

Customer Service

The vendors and shop staff are reported to be very friendly and helpful.
Most of them speak enough English to assist tourists.

Operating Hours

The market is not open for dinner, and some seafood stalls close early.
It is usually busiest between 12 to 17, so it's advisable to visit before noon.
Some places may charge extra for sitting and eating.
4. Gion District: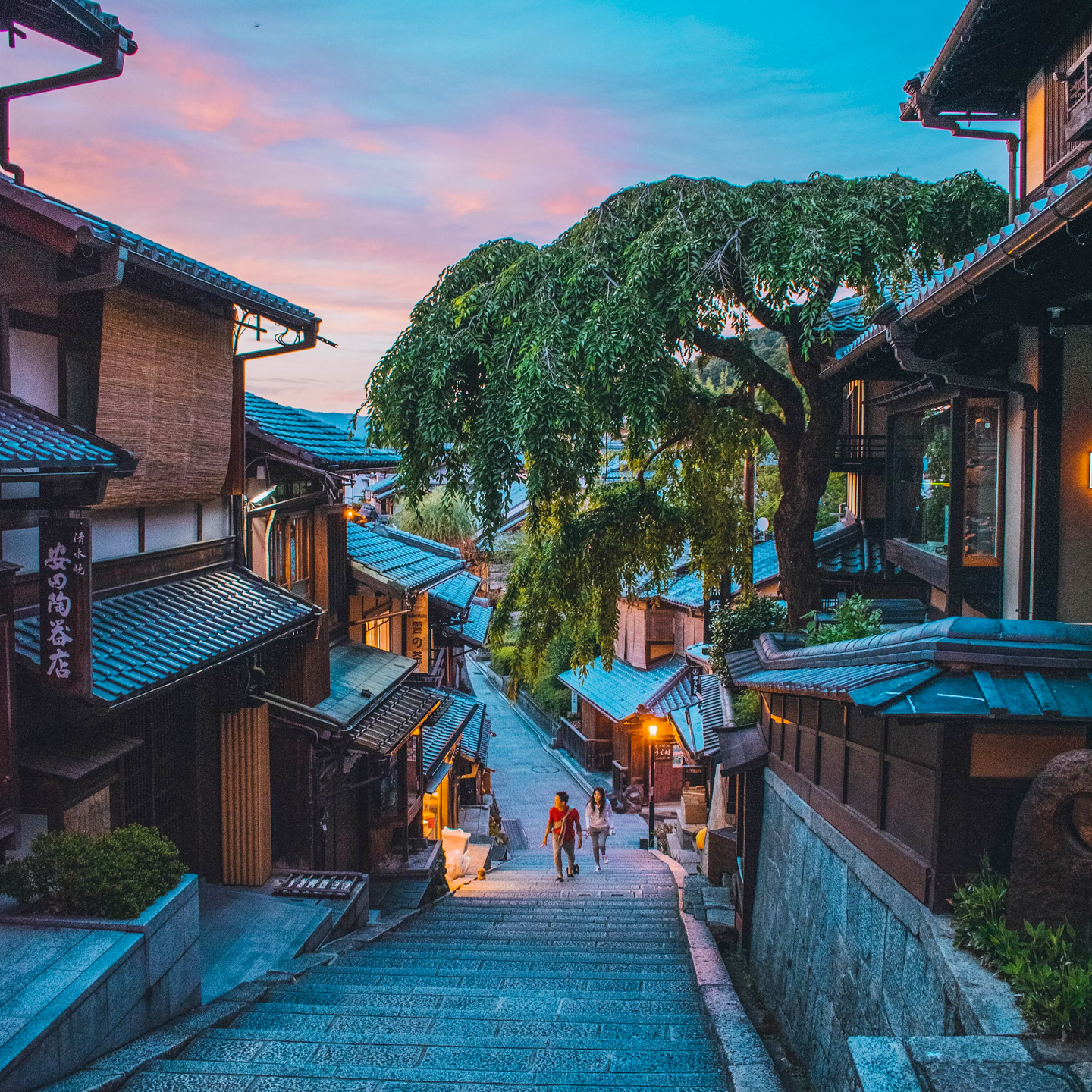 Post lunch, take a leisurely stroll in Gion, the famous geisha district. Traditional wooden machiya houses, teahouses, and boutiques line the streets. If you're lucky, you might spot a geisha or maiko (apprentice geisha) on their way to appointments.
5. Kinkaku-ji (Golden Pavilion):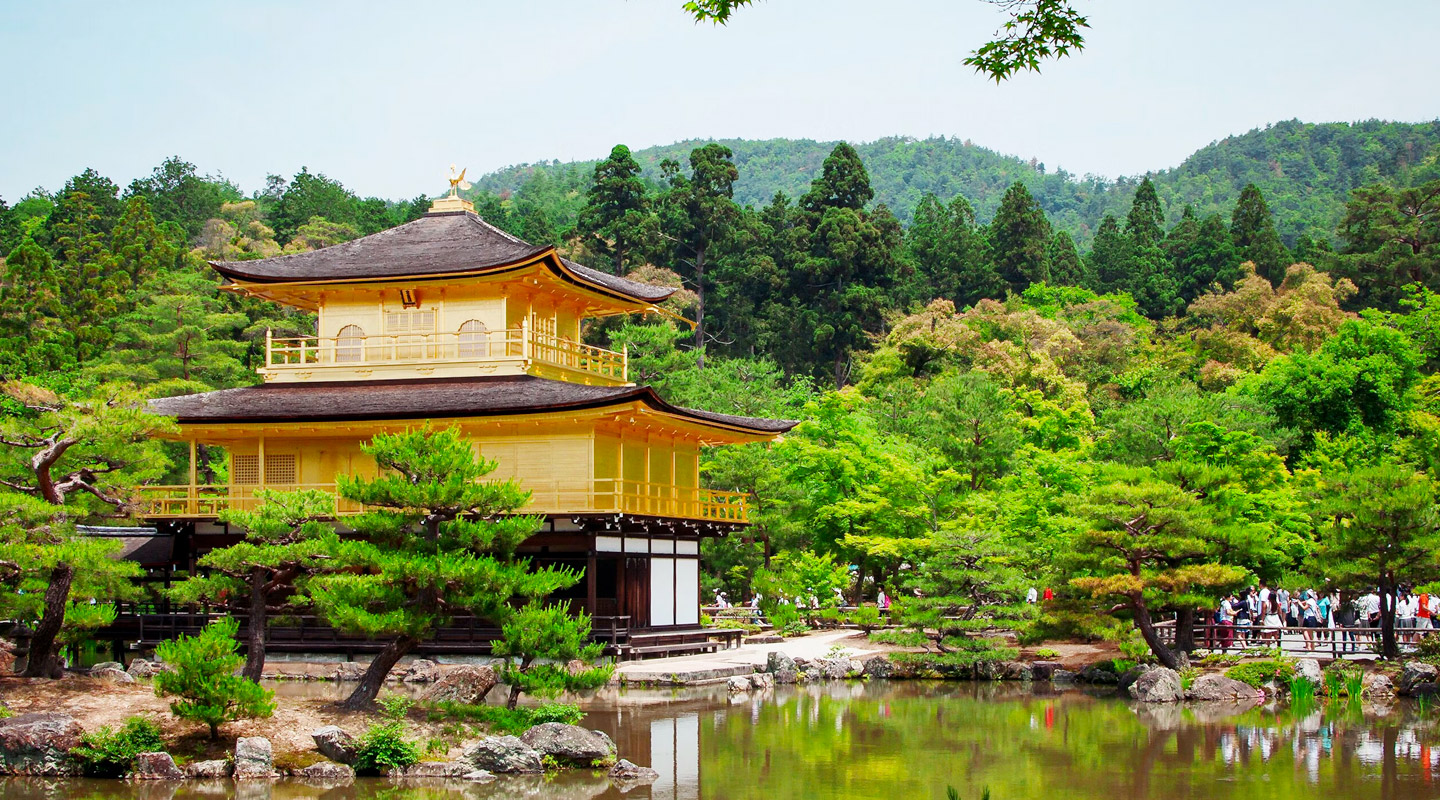 Visit this Zen temple in the late afternoon. It's covered in gold leaf, shimmering beside a pond. The gardens are a treat and provide a peaceful respite.
Summary based on multiple reviews from travelers who visited the Kinkaku-ji (Golden Pavilion):
Location and Accessibility

A little distance from the city center.
Complex to get to, but well-organized travel plans can help.
Not suitable for those with pushchairs or physical mobility difficulties due to use of stairs and a bit of climbing.
Accessible by bus, conveniently dropping off by the entrance.

Temple and Grounds

Offers serene and beautiful grounds, despite its location in the city.
Golden Pavilion is smaller than expected but visually exceptional.
Included a mini hiking trail with green scenery.
Designated places for taking pictures; groups must not exceed 5 people.
Enforced rules by security personnel.
Entrance fee required but reasonable.

Ambiance and Experience

Highly crowded atmosphere.
There is a touristy feel with many shops along the way to the temple.
Additional experience includes a tea room with a view at an extra fee.
Visitors may ring the bell used originally to summon people for prayer or drop coins for luck.

Amenities and Facilities

Available restrooms.
Taxis available at site entrance.
Traditional food and drink options like matcha rice cakes with bean paste and matcha tea.
Shops, cafes, and souvenir stands within the area.

Timing

Best to visit early to avoid crowds and get clean pictures.
Opens at 9am.
Evening:
6. Arashiyama Bamboo Grove: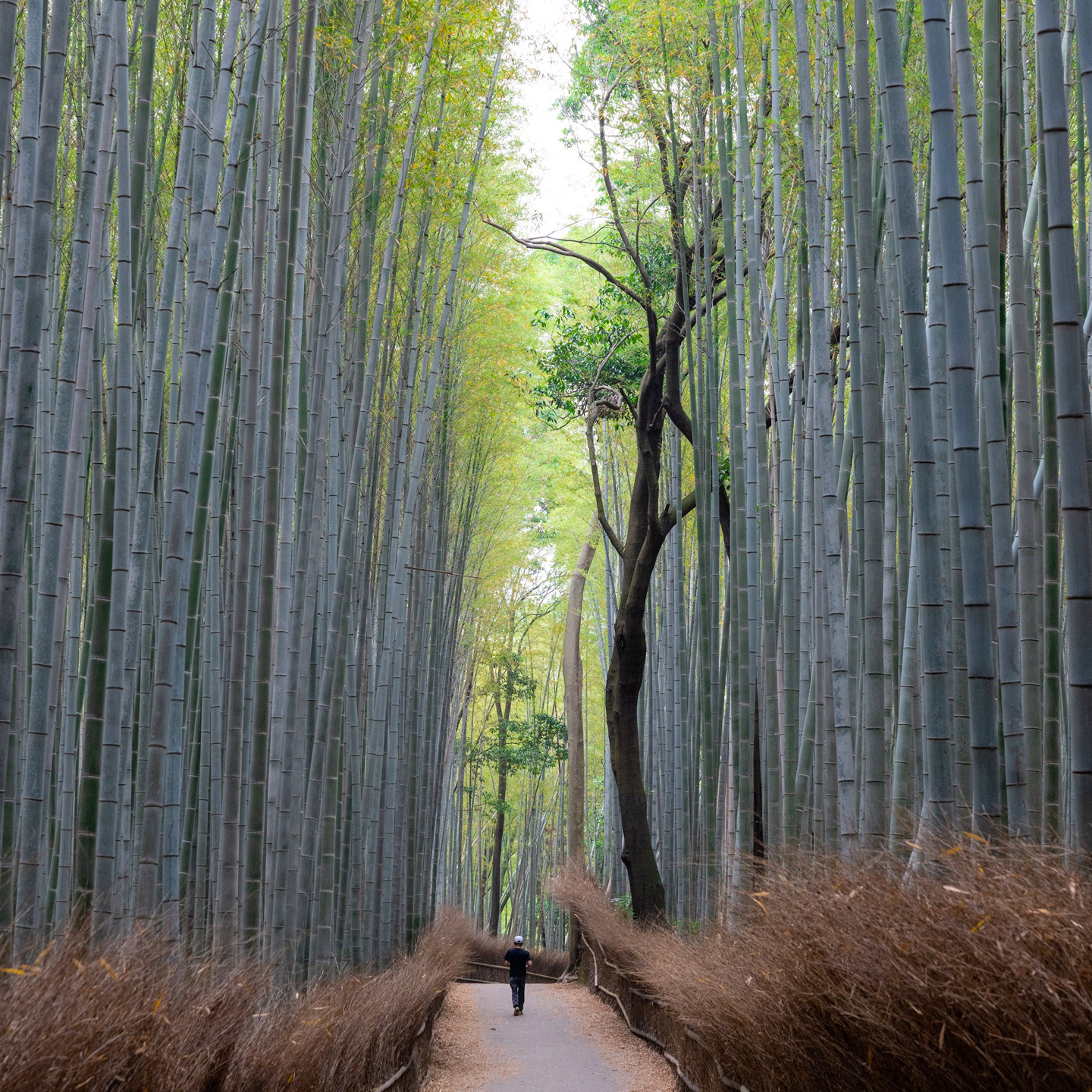 Though a bit on the outskirts, it's worth visiting this otherworldly bamboo forest. Walk the pathways as dusk settles for a magical experience.
Summary based on multiple reviews from travelers who visited the Arashiyama Bamboo Grove:
Access

Easy to access from Kyoto train station
A short walk from the train station to the grove
Parking available in the small villages surrounding the site

Timing

Best to go early in the morning to avoid crowds
Some visitors found it less crowded between 4-5PM
If you plan well, you could still enjoy visiting it during the day

The Grove

Bamboos growing impressively tall
Not very large area, but offers unique views
Area kept clean and well-maintained
Can get really humid when it rains

Nearby Attractions

Some amazing temples and shrines near the path of the grove, easily accessible
Scenic train ride available, often closed by late afternoon
Handmade shop at the entrance selling unique items

Expectations

Very populated with tourists, especially during the middle of the day
Not easy to get lone photographs unless you come really early
Some travelers felt it wasn't as stunning as they expected
Still considered by many as a must-visit spot while in Japan

Nearby Amenities

Numerous restaurants in town, filling up quickly around 11am
Getting the most of the visit may include following a plan: Grove at 8am, then eating lunch in town
Area is pram friendly, with no steps encountered
Tips and Tricks for Your Day Trip:
Travel Light: While Kyoto is largely accessible, some temples require uphill walks. Carry essentials and wear comfortable shoes.
Respect Local Customs: Remember to remove your shoes when entering temple buildings and follow any other protocols.
Kyoto Subway & Bus One-Day Pass: If you plan to take the bus often, consider this pass for unlimited subway and city bus rides. Learn more here.
Stay Connected: While Kyoto is tourist-friendly, having Google Maps can help navigate the intricate streets. Rent a pocket Wi-Fi or get a local SIM card.
Time Management: Time can fly when exploring, so keep an eye on the clock, especially if you need to return to Osaka by a specific time.
Returning to Osaka: The last trains from Kyoto to Osaka are typically around midnight, but it's wise to double-check the schedules for your specific line.
A day trip from Osaka to Kyoto offers a whirlwind of cultural experiences, from breathtaking shrines to age-old traditions. While a day isn't enough to explore all of Kyoto, this itinerary offers a taste of its essence. And as the evening train whisks you back to Osaka, you'll carry with you the memories of a city where the past lives vividly in the present. Happy travels!