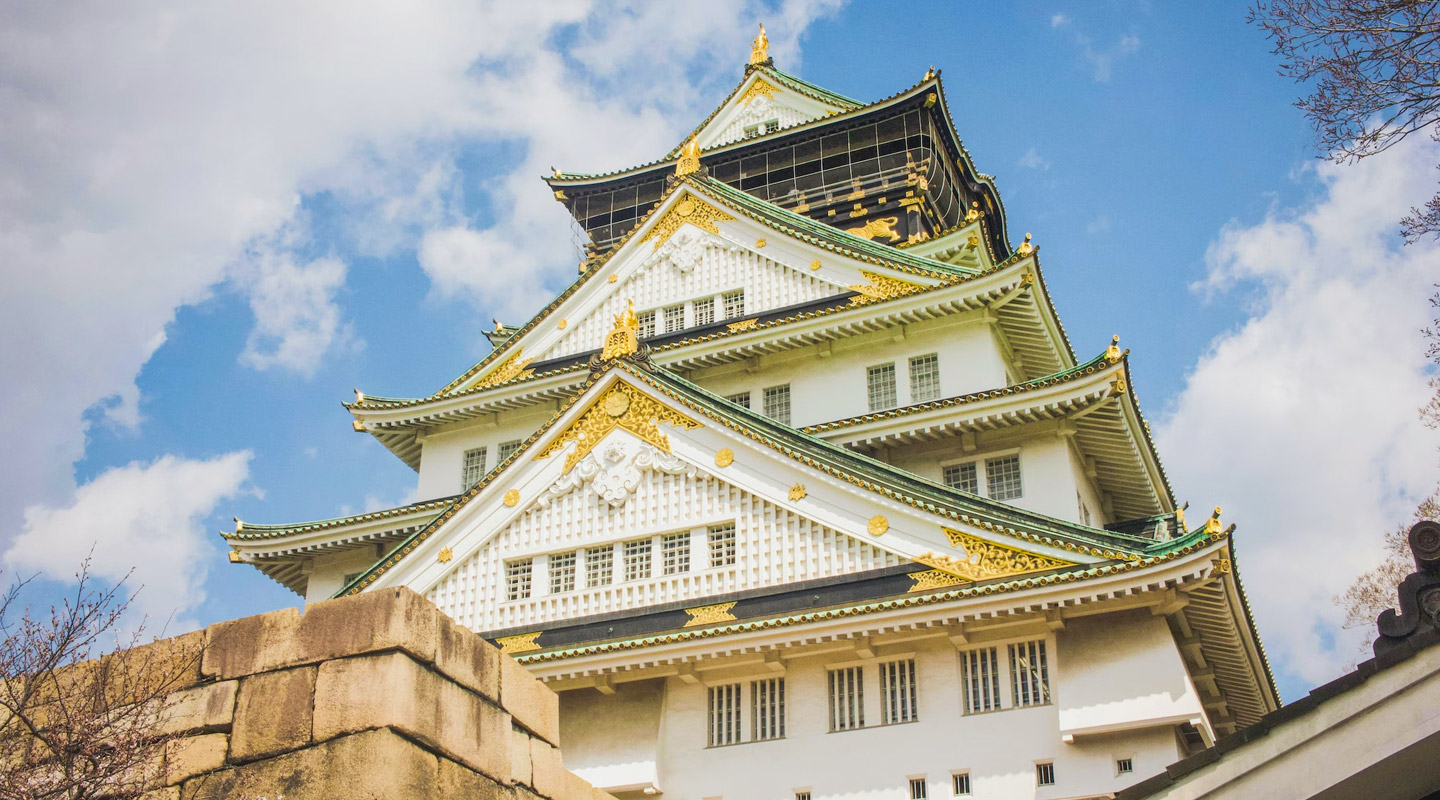 Dive into Japanese history at the striking Osaka Castle, accessible via Osakajokoen Station. Surrounded by a moat and picturesque park, the interior museum showcases artifacts detailing Osaka's rich past. Best visited during cherry blossom season for breathtaking sceneries.
Summary based on multiple reviews from travelers who visited Osaka Castle:
Seasons of Visit

Attraction offers a different experience in each season: winter, spring, and summer.

Weather Conditions

Weather conditions can make the visit to the attraction less enjoyable, especially during extra hot summers.
Ensure that you plan ahead and take into consideration the potential hot weather.

Accessibility

The walk from the closest metro station to the attraction takes about 10 minutes.

Ticket Purchase

Pre-buy the tickets online or upon arrival to skip the line at the ticket vending machine.
The tickets come at an affordable price of about $5.

Interiors & Exhibits

Valuable cultural and historical artifacts, including Japanese national treasures, are stored in the lower levels of the castle.
Upper floors house an observatory deck offering a 360-degree view of Osaka.
The attraction can be crowded, especially during peak seasons.
The path to the top floor may be narrow and congested.

Amenities

The attractions are designed with convenience in mind, featuring sizeable gift stores and an elevator for easy movement.
Air conditioning is provided on some floors displaying special artifacts.

Enclosed Park & Shrine

An attached park and shrine in the proximity makes the attraction more pleasing.

Historical Significance & Educational Benefits

The castle is an informative spot to learn about Japan's past, from its beginning, destruction, and reconstruction.
An audio player in English language is offered to guide visitors through the sequences in the castle.
How do I get to Osaka Castle?
The most convenient way is by train. From Osaka Station, take the Osaka Loop Line to Osakajokoen Station. It's about a 15-minute walk to the castle from there.
What are the opening hours?
Osaka Castle is generally open from 9:00 AM to 5:00 PM, with the last admission at 4:30 PM. Note that hours might vary during special events or holidays, so it's wise to check in advance.
Is there an entrance fee?
Yes, there's a fee to enter the main tower. As of my last update, adults pay 600 yen, while children under 15 enter for free. Remember, prices might change, so it's good to check their official website before visiting.
Are there English guides or information available?
Absolutely! There are English audio guides available for rent at the entrance, and many of the exhibit signs inside the castle are bilingual, offering insights in both Japanese and English.
How much time should I allocate for a visit?
On average, visitors spend about 2 to 3 hours at Osaka Castle. This gives you enough time to explore the main tower, the surrounding park, and some of the secondary structures. If you're a history enthusiast, you might want to allocate more time to delve deeper.