When the bustling streets of Osaka feel like too much, the ancient castle town of Hikone, perched on the eastern shores of Lake Biwa, beckons with the promise of history and tranquillity. Here's a guide to ensuring your day trip to Hikone from Osaka is as magical as the legends that inhabit it.
Getting to Hikone from Osaka:
By Train:
Hikone is conveniently connected to Osaka by the JR Tokaido Main Line.
Duration: Approximately 75 minutes.
Cost: Around ¥2,000 one-way.
Morning Exploration:
1. Hikone Castle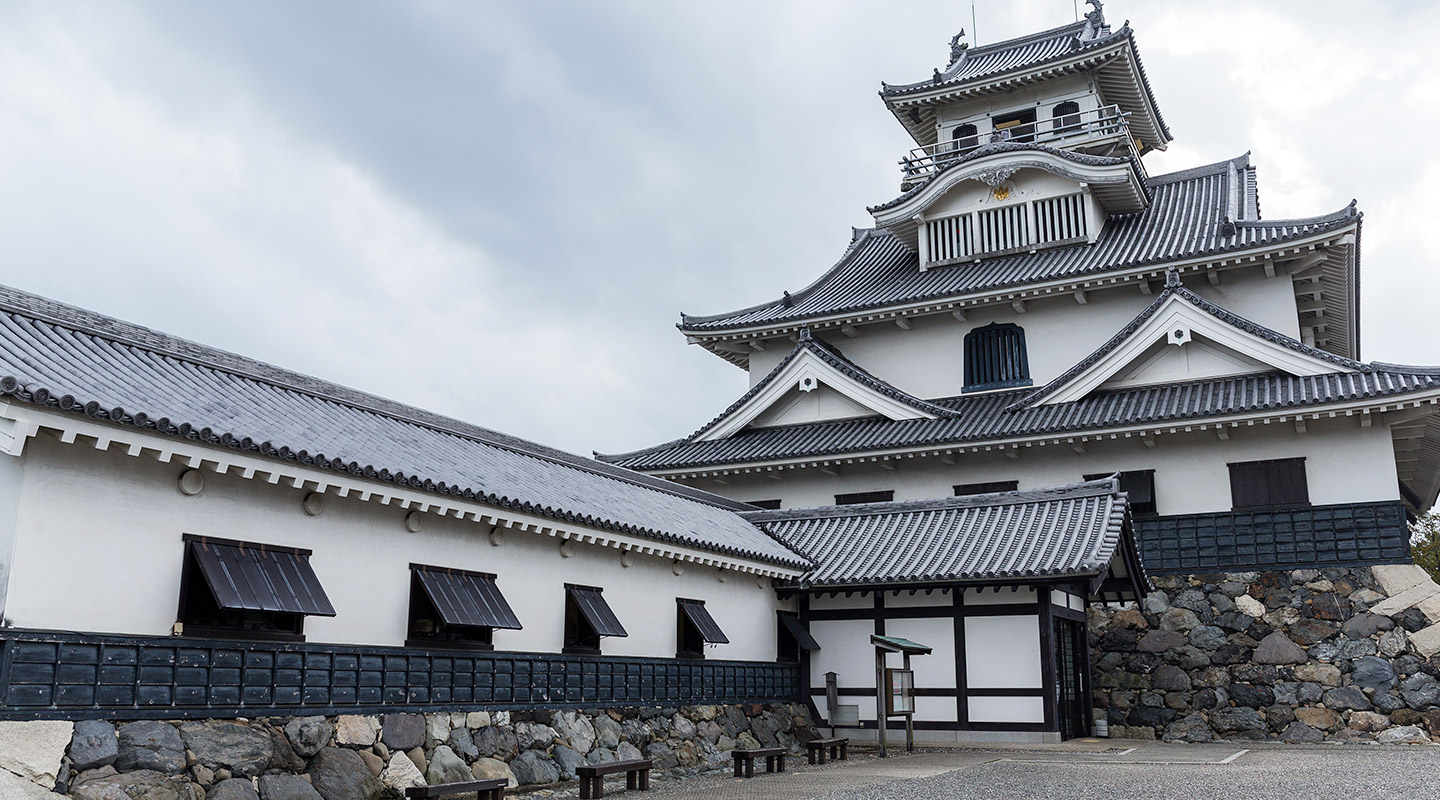 Begin your day at Hikone Castle, one of only twelve original castles in Japan. Its hilltop location provides panoramic views of Lake Biwa. The stone walls, wooden interiors, and picturesque watchtowers will transport you back to the samurai era. The adjacent museum exhibits armor, weapons, and other relics.
Summary based on multiple reviews from travelers who visited the Hikone Castle:
Authenticity of the Castle:

Hikone Castle is one of the 12 original castles remaining in Japan.
The castle hasn't been renovated in the interior resulting in its authentic aura.
The castle still has its original tenshu (main keep).

Unique Features:

Offers a challenging climb due to the incline of the stairs.
The walls of the castle are made of stacked rocks, a marvel to observe.
You can go in some of the turrets on the outer wall surrounding the castle.
Hikone castle has its unique cute mascot, Hikonyan.

Surroundings:

Beautiful and expansive surrounding area with a beautiful view of Lake Biwa.
The location includes castle, plum orchard, garden, museum, and a (free) park including kids playground.
The gardens are well maintained and pristine.

Visiting Experience and Tips:

The best time to visit is at 9:00 AM, before the time-keeping bell rings.
No crowd during weekdays, so better to schedule your visit accordingly.
The castle opens even in the rainy days.
The viewing experience is enjoyable with great views of Lake Biwa.
The ticket costs 800 per person, cash only and includes the garden.
2. Genkyu-en Garden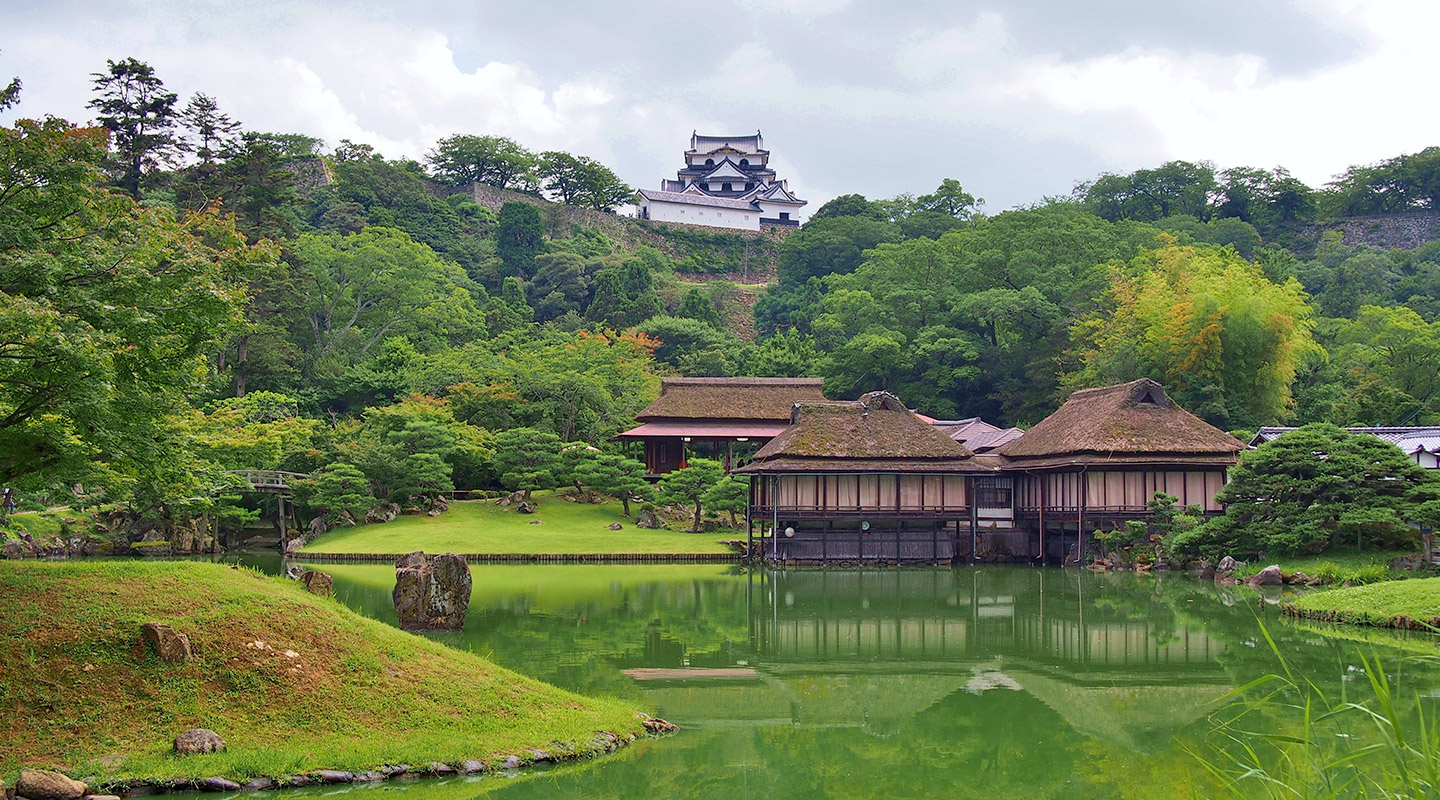 Located right next to the castle, this Edo-period garden offers a tranquil setting. Reflecting traditional Japanese aesthetics, its ponds, bridges, and tea houses make for a picturesque stroll. Stop for a matcha tea and soak in the views.
Summary based on multiple reviews from travelers who visited the Genkyu-en Garden:
Hikone Castle and Adjacent Garden:

The castle offers beautiful views from the garden in the valley.
The castle and garden tour is recommended to be done on the same day as the ticket also includes the garden entrance.
The garden outside the Hikone Castle is more traditional and gives a better view of the castle.

Genkyū-en Garden:

This garden is centrally located with a pond, wooden bridges, and a circular walking trail.
The garden contains four small islands that are connected by bridges.
The garden has a peaceful environment, magnified by the seasonal colors of the trees.
The garden includes a tea ceremony experience room where visitors can partake in traditional Japanese tea rituals.

Landscape and Weather:

The garden is beautifully landscaped and immaculately maintained.
It's warmer in the garden than the castle on windy days due to adjacent hills blocking wind.
Warm clothes are recommended on chilly days, but the walk around the garden can also help to maintain body temperature.

Wildlife and Flora:

Vibrant maple trees add beauty to the garden.
The large lake in the middle of the garden hosts carp, but no colorful koi fish.
The garden looks magnificent in different seasons, like the sakura season and autumn due to cherry and maple trees respectively.
Satisfy Your Culinary Curiosities:
Lunch at Yumekyobashi Castel Road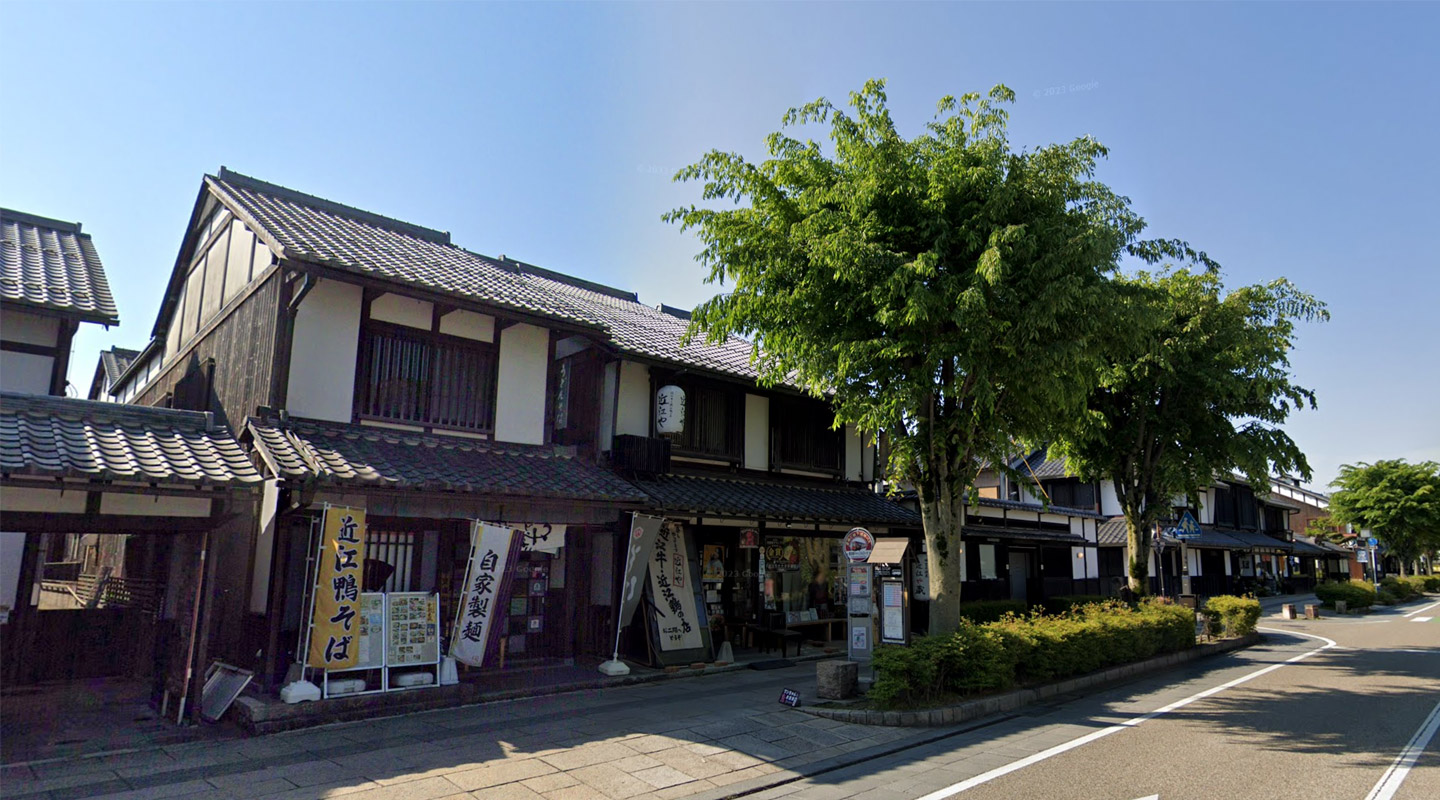 This charming street, lined with white-walled buildings, offers a range of dining options. From delicate sushi to heartier soba bowls, pick a cozy eatery and indulge in local flavors.
Summary based on multiple reviews from travelers who visited the Yumekyobashi Castel Road:
General Experience

Outstanding service
Engaging and helpful staff
Professionally guided tours

Atmosphere

Breathtaking location/views
Well-maintained, clean facilities
Unique ambiance

Attractions & Activities

Intriguing historical and cultural exhibits
Exciting events and shows
Range of adventures and thrilling activities

Accessibility

Easy access to parking spots
Convenient location

Dining & Shopping

Delicious and varied food options
Several shopping outlets for souvenirs

Prices & Packages

Value for money
Availability of group packages
Discounts for early bookings
Afternoon Adventures:
3. Ryutanji Temple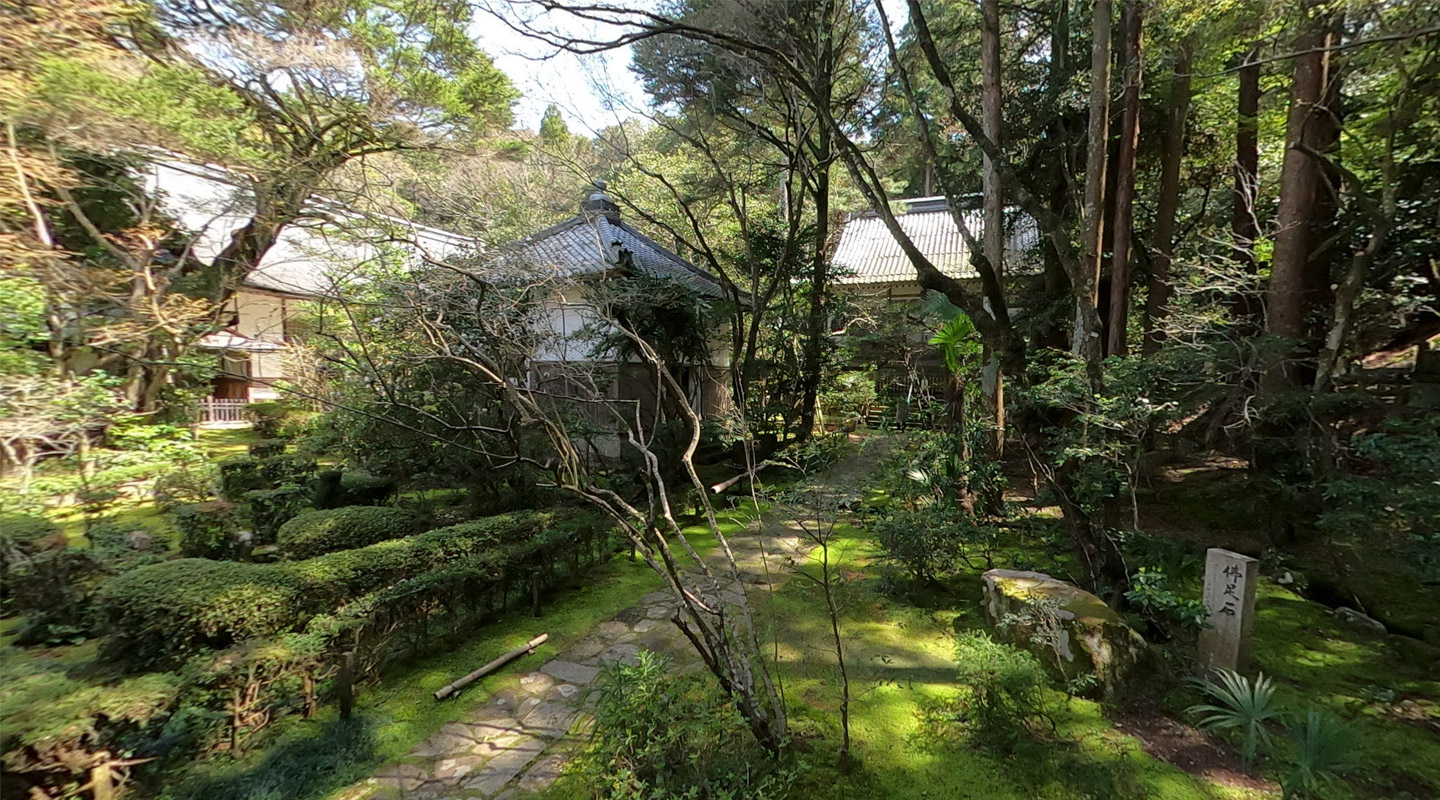 A short bus ride from Hikone station will take you to this historic Zen temple. Established in the 8th century, it's a serene escape with beautiful gardens and cultural artifacts.
Summary based on multiple reviews from travelers who visited Ryutanji Temple:
Temple and its Historical Significance

The temple has a rich history and significance, having trained many "gardening priests" who went on to establish temple gardens on their own.
It is a living religious institution, not just a museum.
This temple is the Bodhi Temple of the Ii family and Ishida Mitsunari.
The temple has a connection to the Ii family's hometown (Hamamatsu City's Ii Valley).
Ii Naomasa relocated the temple here when he became the lord of Sawayama Castle.

Gardens

The attraction comprises three gardens of excellent design: A rock garden (Fudaraku), a garden with a pond and waterfall, and another garden with a tea house.
The rock garden's main island represents Mt. Fudaraku, the spiritual home of the Goddess of Mercy, Kannon.
The pond and waterfall symbolize a tortoise and a crane.
The "borrowed scenery" technique is brilliantly utilized to give a spacious appearance to the gardens.
The last garden has a tea house and gives off an enchanted air.
It has also developed as one of the leading Zen college dormitories nationwide, especially the "Garden Head Department", which is considered the origin of landscaping specialty studies.

Art and Aesthetics

There are several sliding door paintings ("fusuma"), other paintings and articles on display for visitors to appreciate.
You can see documents of Ishida Mitsunari in this temple.
It consists of some Buddha statues, fusuma paintings, hanging scrolls, and a garden worth seeing.

Experience and Visitor Services

The place usually is not crowded, allowing visitors to take their time and absorb the aesthetics.
Keep in mind that the temple could use some upkeep, unlike the impeccable sterility one might be used to seeing in Kyoto.
There is a parking lot, and restrooms are also available.
A nominal admission fee of 400 yen is charged for visiting.

Nature and Hiking

Sawayama Castle ruins are near the temple, and you can access a hiking trail from there.
A trip to the top of the castle ruins may take more than 30 minutes but the return journey is significantly shorter, although care must be taken due to steep slopes.
4. Lake Biwa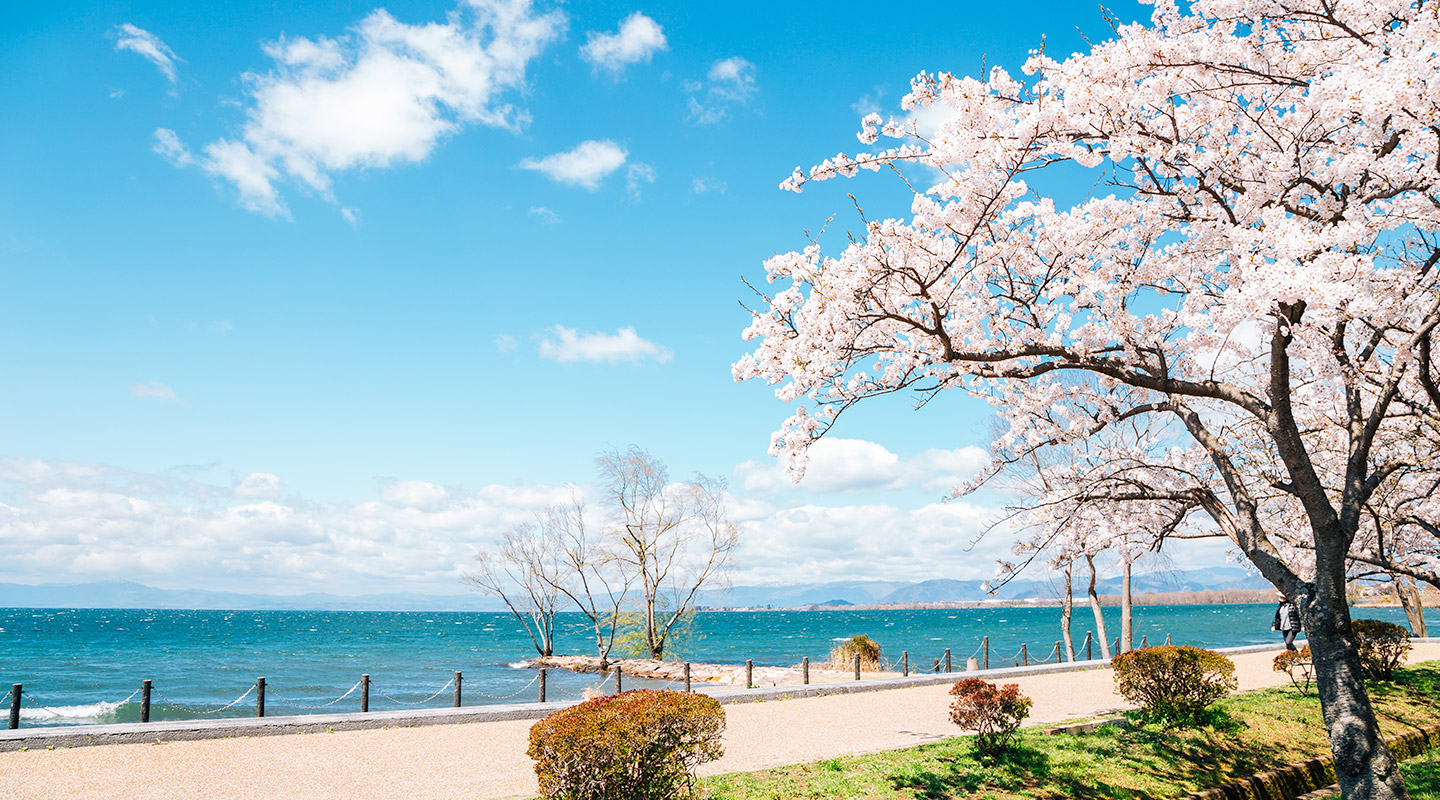 As Japan's largest freshwater lake, its shimmering waters are a sight to behold. The shores near Hikone are perfect for a leisurely walk. If time allows, consider renting a bicycle or taking a short cruise to appreciate the lake's vastness.
Evening Experiences:
5. Shopping at Yumekyobashi Castel Road
This isn't just a food haven but also a perfect spot for souvenir hunting. Traditional crafts, textiles, and other unique finds await.
6. Sunset at Hikone Castle
While you started your day here, the evening offers a different charm. The setting sun casts a golden hue on the castle's walls and the surrounding town.
7. Dine at Nishikawa
Before boarding your train, make a pit stop at this local favorite. Serving delicious unagi (eel) dishes sourced from Lake Biwa, it's the culinary closure your day trip deserves.
Summary based on multiple reviews from travelers who visited Nishikawa:
Food Quality and Variety:

The restaurant serves high quality and delicious food.
Featured dishes include the Tail Udon, a light and easy-to-drink soup with Sanuki Udon noodles and topped with shredded meat. It is known for its pink colored Tempura bits.
There are dishes such as the Beef Wrapped Onigiri and the Kansai-style Sukiyaki small pot. The former is hot rice with well-seasoned, beautifully wrapped beef, while the latter has a slightly sweet sauce that pairs well with the meat.
The Specialty Omi Beef Bowl, made with tender beef and sweet onions, along with the Beef wrapped Onigiri, are also popular choices.
The Omi beef udon features and interesting mix of flavors and the balance between the onions and beef is praised by visitors.
If one prefers a light meal, one can also order the Beef Bowl or Tempura Udon. Both are highly recommended by previous customers as well.
The menu also includes dishes such as Hizumadon Omi Beef Hormones, which are also praised for their excellent taste.

Atmosphere and Vibes:

Conveniently located a few minutes walk from Hikone Castle, the shop has a good atmosphere and serves food in aesthetically pleasing dishware.
It is set in a charming Taisho era shopping street, adding to the overall ambiance.
It is also family-friendly as they welcome visitors with children.
The place is usually quiet, making it a good choice if you're looking for a peaceful dining experience.

Service and Hospitality:

The service offered at the shop is a mixed bag as some visitors had pleasant experiences while others complained about the poor customer service, specifically in regard to lack of directions to their parking.
One reviewer pointed out that the lady at the front desk was not very welcoming and others felt ignored by the staff at the restaurant.
These factors affected the overall experience of some customers, despite the high quality of the food.
Traveler's Tips for a day trip to Hikone from Osaka:
Footwear: Hikone requires a lot of walking, especially at the castle and garden. Wear comfortable shoes.
Weather Check: Like many parts of Japan, Hikone's weather can be unpredictable. Pack an umbrella or a raincoat.
Learn a Few Phrases: While Hikone is tourist-friendly, having a few basic Japanese phrases up your sleeve can enhance your experience.
Castle Etiquette: If visiting temples or the castle's interiors, be respectful. Speak softly, and if needed, remove your shoes.
Stay Connected: Wi-Fi might not be as ubiquitous as in Osaka. Consider getting a portable Wi-Fi device or a local SIM card.
Winding Down and Heading Back to Osaka:
The return journey is straightforward. Catch a JR train from Hikone station to Osaka Station. With late-night options available, there's no rush — soak in Hikone's ambience to your heart's content.
While Osaka's neon lights have their allure, the ancient charm of Hikone offers a refreshing counterpoint. As your train winds its way back to the city, the memories of Hikone — its castle standing tall against the backdrop of Lake Biwa, the narrow lanes filled with history and flavor, and the sounds of nature echoing in its gardens — will remain a cherished chapter in your Japanese journey.